1991 200TQ 20V Fuel Pump Photos, Additional fuel pump instructions
HERE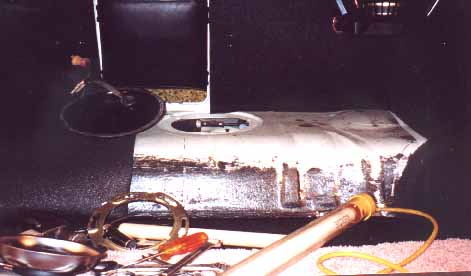 A view of the trunk area (Sedan) with the cover plate removed exposing the tank sending unit.
---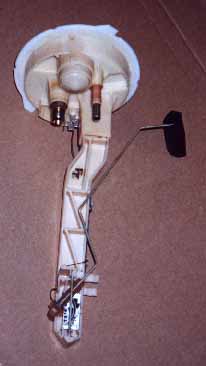 The tank sending unit removed.
---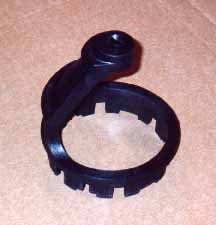 Special Tool 3214 for removing the fuel pump with reservoir
---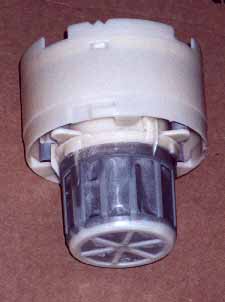 The original reservoir with pump removed from the tank
---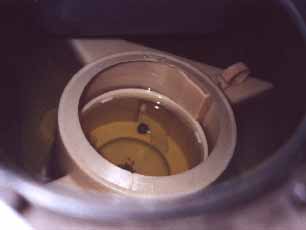 A view down inside the tank with the fuel pump and reservoir housing removed.
---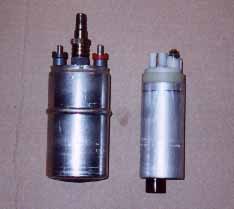 The Original 60mm Bosch pump on the left the new 43mm pump on the right.
NOTE: T he new 43mm pump can also be black colored with a new 2 terminal spade connector as described below.
---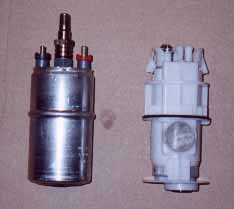 The original 60mm pump on left next to the new pump on right installed in the
plastic housing that Audi calls a "spring pin".
Note the new O ring installed around the plastic housing.
---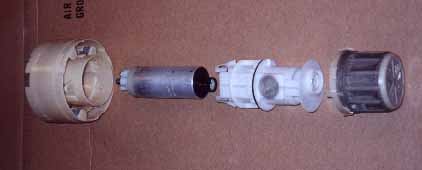 The exploded view showing the upper reservoir housing on the left, the new 43mm diameter pump, the "spring pin" plastic housing adapter, and the lower reservoir screen. This exploded view shows how the new 43mm pump will be installed in the plastic housing adapter "spring pin" and back in the original upper reservoir housing and lower screen. NOTE: When inserting the new pump with plastic housing adapter (spring pin), there is a round notch on the plastic housing that should line up with the original slot in the upper reservoir.
---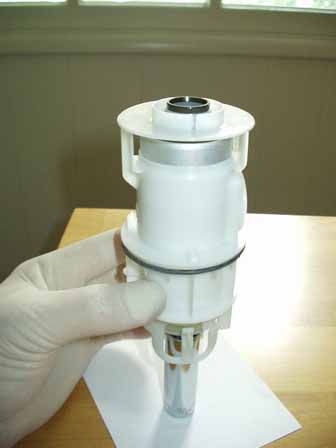 Inserting the new 43mm pump into the plastic adapter housing (spring pin) is a very tight fit, you need to get the pump pushed all the way into the plastic housing so the suction inlet pokes out of the hole. I turned the pump upside down and a used a deep socket to support the pump while I shoved the plastic housing down onto the pump, note the suction inlet on the pump needs to be lined up with the plastic housing hole.
---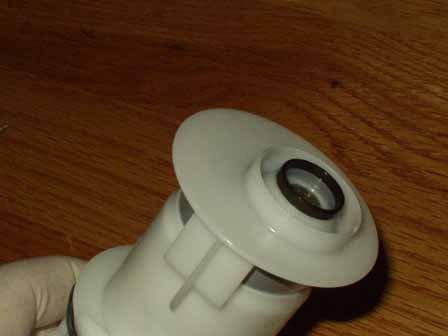 Close up showing the new pump suction nozzle installed all the way down into the "Spring Pin "
---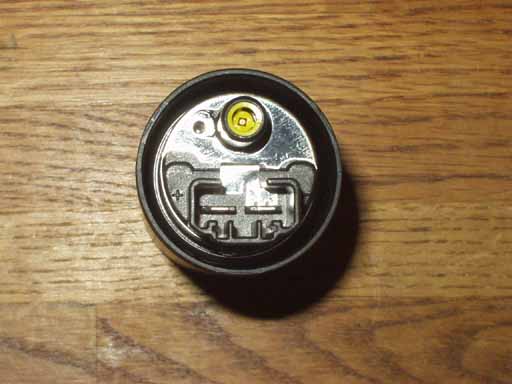 New style bosch 43mm pump with 2 terminal spade connector.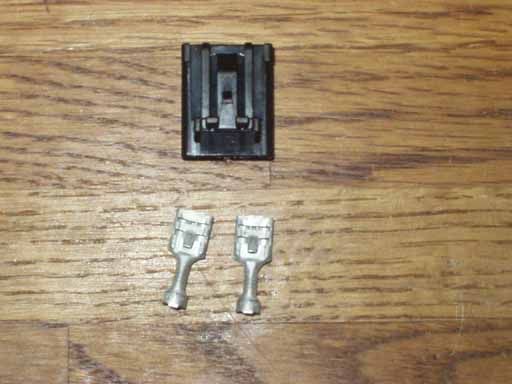 Spade terminals and new black plastic connector housing.
---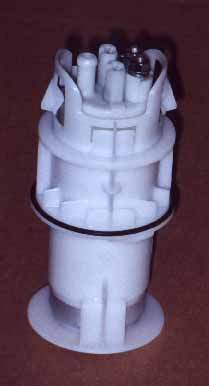 Close up showing the new pump correctly installed into the plastic housing adapter or "spring pin"

Note: This 43mm style replacement pump uses a smaller 4mm diameter terminal for the Positive (+) terminal.

The green/yellow fuel pump electrical wire will need to have the original large eyelet terminal cut off and a new smaller diameter electrical eyelet terminal crimped on the end.
---
Copyright © SJM Autotechnik™ , all rights reserved
Return to
Troubleshooting Tips
page.
Return to
SJM Autotechnik™
main page.