My Adventures in Germany,
Germany Trip-1, November 1994,
On Monday while staying in Stuttgart, I had planned on visiting the Hockenheimring race track just south of Heidelberg and the Nurburgring race track south of Cologne (Koln) near the town of Mayen. I contacted a local Sports car club next to the ADAC (German AAA club) to find out if either of these tracks were open. The person at the club told me the tracks were not open to the public this week. I had been told before leaving on this trip that anyone was allowed to drive on the winding 13 + mile long NordSchleif or "North Loop" at the Nurburgring. I decided to go up anyway and at least get a glimpse of the tracks. Well, I'm glad I did!
From Stuttgart, I headed north on Autobahn (A81) and then west on A6 to get to the Hockenheimring. Here is one of the stickers I picked up that shows the Hockenheimring logo.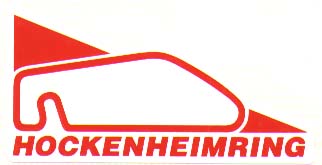 ®
The Hockenheim Ring track WAS open so I went up into the stands to check out the track.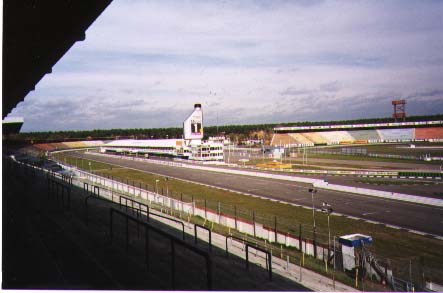 I watched a 911 Porsche and another open wheeled car make some test runs around the track!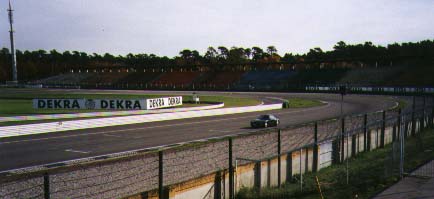 I also drove down the area next to the straight-away section of the track and heard the roar as the cars sped down the track. Behind the track bleacher area, there was also a small museum open which had some nice race cars, many historic motorcycles and some great video presentations. Well, before it gets too late today, I need to head over to the Nurburgring race track and Museum.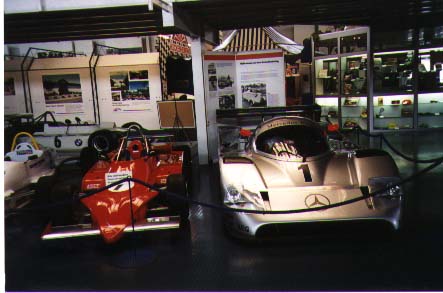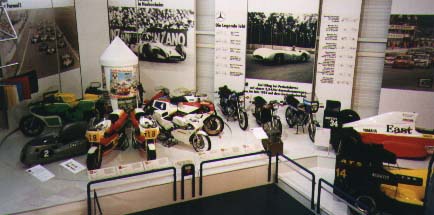 Copyright © 1998-2010 SJM Autotechnik™ , all rights reserved.
Go back to SJM Autotechnik™ main page.